DISASTER RECOVERY CENTER
NDC provides The Best and Optimal Services of a DRC to Address Crucial Issues of Data Security and Uninterrupted Operations, Processes and Continuity of Data for Your Business.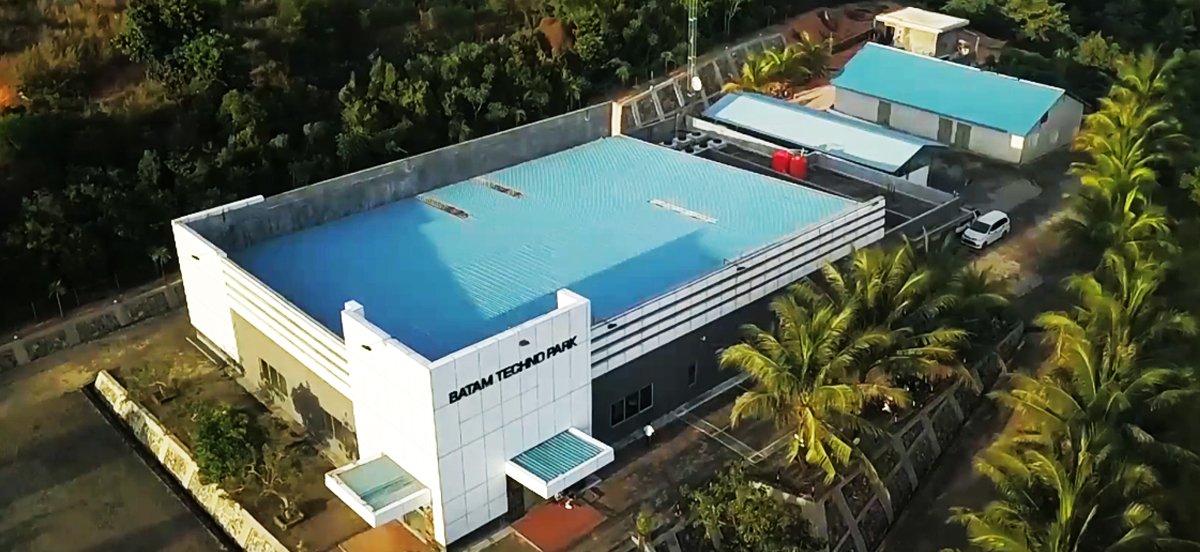 One of the most important action strategic effort to anticipate all of it is to build up a Disaster Recovery Center (DRC), that will take over the function of the unit which is "broken" or taken serious damage, so the central storage and processing data and information, performance, production and the company's business process will continue to run as it should be.
The importance of DRC for the steady running IT systems in a company is comparable to the costs incurred by the company. The use of information technology has become a strategic necessity and essential for the organization and business activities, so that when the service has stopped, the effect is very serious, such as the emergence of various operational risks, reputation risk and even market failure.

Disaster such as fire, earthquake, floods, tsunami, etc. are threats and risks that must be anticipate by preparing a disaster recovery plan (Disaster Recovery Plan / DRP) then developing a DRC (Disaster Recovery Center) as a center / storage area and data and information processing.

Upon the occurrence of a disaster that resulted in data center temporary damage, partially or even totally destroyed – it will take a long time to recover. Core processes for the recovery must be kept and maintained for its performance, and also to protect the source damages from natural disasters, viruses, terrorism, malicious acts from inside and outside as well as other unpredictable source.

Disaster Recovery Center (DRC) is a strategic effort to anticipate it all so that the company's business continues to run as it should be.

DRP and DRC are not new things in IT business in Indonesia. Even Bank Indonesia has required all banks to have a DRP / DRC, for example when a disaster hit a number of major companies headquartered in World Trade Center, they all could still operate their business (recovered operations in quick time), because they had prepared a number of DRC to anticipate such catastrophic events.

DRC GENERAL FUNCTIONS
Minimizing financial and non-financial businesses loss in facing turmoil or natural disasters including physical damaged and corrupted information in the form of company's critical data points that are fundamental to the strength and effectiveness of the company's operations.
Improving an optimal security features to protect existing and upcoming data centers is our guarantee to your business continuity.
Improving the sense of safety of personnel, suppliers, investors, and customers, thus enhancing trust and benefit for the company.
YOUR NEEDS FOR DRC
Most do not know the function of DRC, and some are considered DRC only as a supplement.

Some want to build their own DRC with limited capability and capacity, and some did not know the options and advantages of the DRC that are right for the company.

NDC provide the best and optimal service of DRC to address the crucial issue of data security and ensure uninterrupted operations, process and maintain of data and your business.

Your needs for DRC:
The high risk of interference because the process or the technology used in the core support existing processes – for example in implementing internet banking, remote trading, e-auction, and so forth;
The risk of disturbance has the potential to interfere with a large number (majority) of process or activity that is crucial for the survival of the company – for example the automated teller machine, corporate electronic payment system, automatic procurement system ecc.
The risk of interference inherent in a high value process (value-added processes), the range of activities directly related to the mechanism of the creation of a product or service, is absolute to the company so as not to lose a source of revenue, and customer "is willing to pay" for the existence of the process.
Your company's need of security is best fit to our DRC along with the superior facilities and reliable services of Nusantara Data Center in Batam Techno Park and NDC Jakarta.
TYPE OF DRC
DRC provides the same system as in the location of the customer's data center, where applications and data will be uploaded before the DRC facility can be used, and the process of moving from data center to the DRC is proceed manually.
Warm DRC. Warm DRC provides the computer with all its components, applications, communications links, as well as the most updated data backup, where the system does not automatically switch though there is still a manual process to a minimum.
DRC arrange immediate business operations, system with applications, the same communication link which has been previously installed and is already available on the DRC. The data is backup continuously using live connection between the data center and the DRC, and ensure business operations will run at that same time, without the need to shut down the system in previous data center.
THE SUPERIORITY OF DRC NDC
Build a good DRC is not an easy thing. As a matter of facts it is a complex activity, because it involves various aspects and components that need serious and special attention.

Nusantara Data Center (NDC) point out a Data Center with a DRC with complete security needs and core processes.

The advantages of our DRC:
Builts on a certified site of Tier III Data Center interconnected with our Data Centers spread out in a different area through the redundant backbone in Sumatra and Java directly connected into Singapore International Path (Equinix and Global Switch) and certified with ISO 27001 and ISO 9001 to provide supreme services for your business.
Batam Techno Park is place in a safe location from natural disaster, earthquake, tsunami and landslide. It is far from the settlements, isolated and safe from all riots and social-political turmoil, but is still connected directly in our backbone network to your location.
Has an integrated 7×24-hour security team with CCTV and Multiple Plated Access Door.
Has qualified & professional human resources assigned for 7×24 hours and equipped with standardized tools and operational service.
Guarantees for business continuity with optimum type choice of DRC.
Optimized and Tested in real disaster conditions.
NDC understands the institutions and companies needs concerning the DRC that are completely safe from all potential distractions that might occur, such as physical infrastructure, as well as human error system.
Disaster recovery Infrastructure includes data center facilities, wide area network (WAN) or telecommunications, local area network (LAN), hardware, and applications. From every part of those, NDC determines that the Disaster Recovery strategies are most appropriate in order to provide effective solutions and in accordance with company requirements.
Looking for a custom solution?
Our technicians can provide you with the best custom made server solutions on the market, no matter whether you're a freelancer, small business or large enterprise.
NDC Jakarta
Jl. Jatinegara Barat No.44 Jakarta Timur
+62-21-31998800 [ ext 2200 / 2286 ]
NDC Batam
Jl. Citra Lautan Teduh No.18
Tanjung Bemban, Batu Besar 29466
+62-778-469971
NDC Medan
Jl. Gajah Mada No.32 Simpang Darusalam
+62-61-4522626
NDC Palembang
Jl. Aspol Punti Kayu Km.6 No.7
+62-711-5610102
NDC Surabaya
Jl. Raya Tenggilis Mejoyo D-15
+62-31-8410476
+62-31-8471573
NDC Bali
Gedung Oxygen.id
Jl. Padang Galak Pertigaan
Desa Kesiman Petilan Denpasar Timur
+62-361-4492079
NUSANTARA DATA CENTER (NDC)
2021 © Powered by Moratelindo